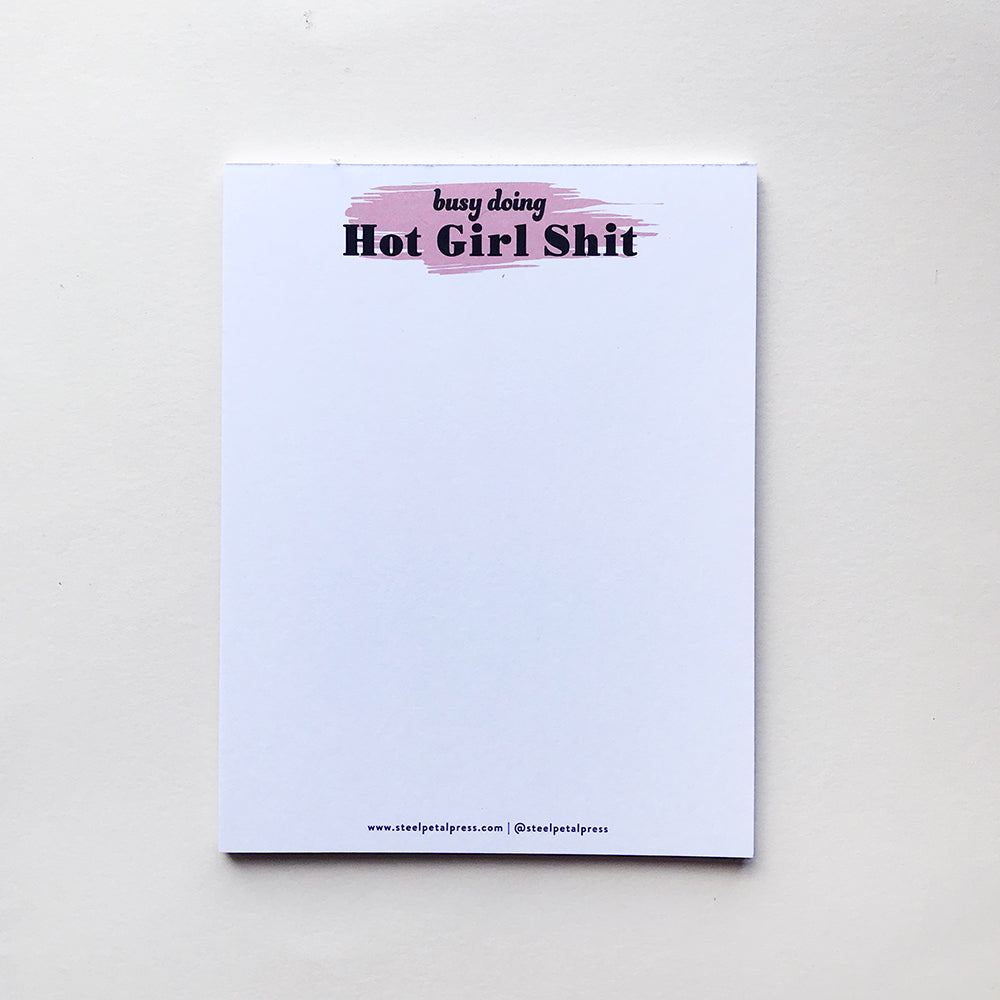 Hot Girl Shit Pocket Notepad
If you are currently waiting for your account to be activated, please contact us at orders@steelpetalpress.com.
We know you're busy doing hot girl shit, trust us, we get it!

• 50 blank, tearaway pages
• 4.25" x 5.5" size
• In protective sleeve
Designed and packaged by hand in Chicago, Illinois, USA.