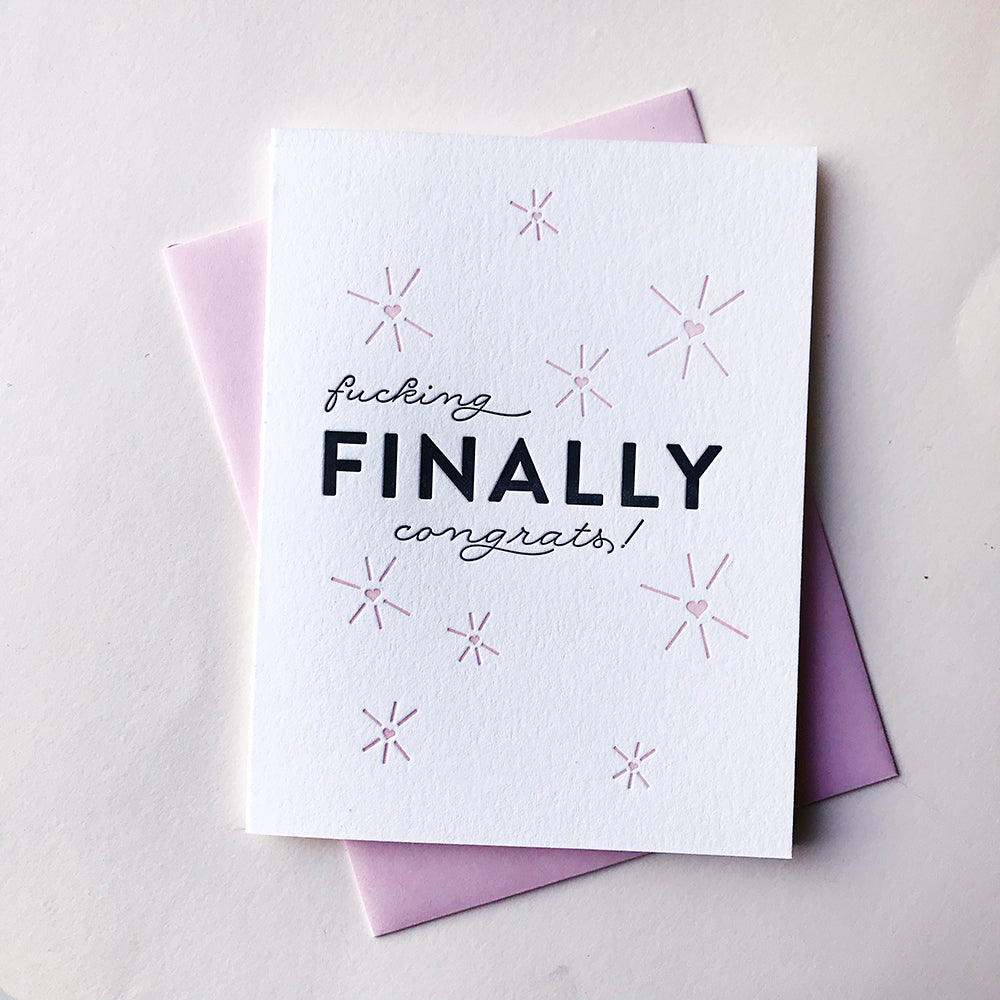 Fucking Finally
If you are currently waiting for your account to be activated, please contact us at orders@steelpetalpress.com.
Fucking finally they are getting engaged, married, bought a house, graduated, or whatever they fucking finally accomplished! This is the perfect card for so many different types of congrats.

• Letterpress on recycled cotton rag paper
• Blank inside
• 4.5" x 5.5" size
• Coordinating envelope
• In a protective sleeve

Lovingly printed and packaged by hand in Chicago, Illinois, USA.