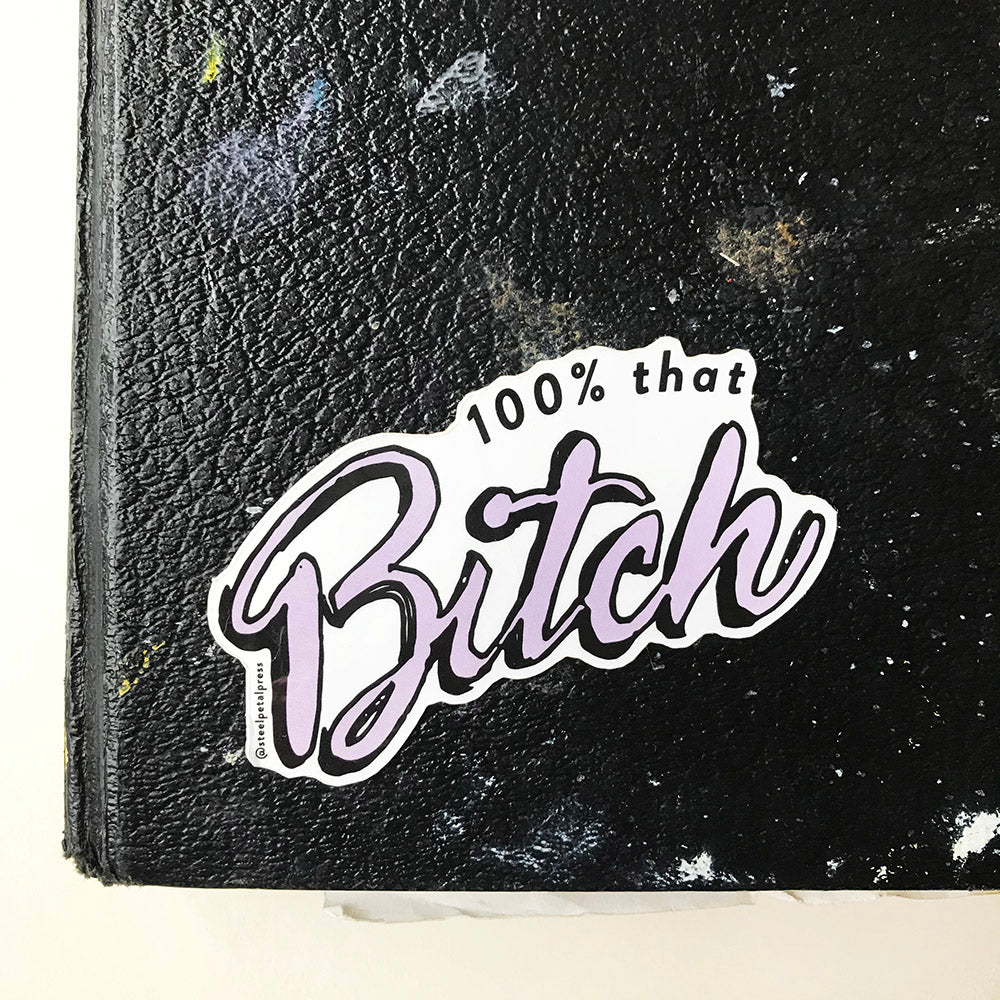 That Bitch Sticker
If you are currently waiting for your account to be activated, please contact us at orders@steelpetalpress.com.
Bitch is one of our favorite words. Lizzo is one of our favorite women. So, we made this sticker in honor of both. 
• Die cut
• Glossy finish
• 3" size 
• Easy to peel backing

Lovingly designed and packaged by hand in Chicago, Illinois, USA.